Photo Russian forwarding and deliveries by Sekom Logistics
With is page we describe our experience in oversized and general cargo delivery. You can see Photo  Russian forwarding jobs, done by Sekom Logistics, St-Petersburg, Russia.
Import of diesel-generators from Belgium to Russia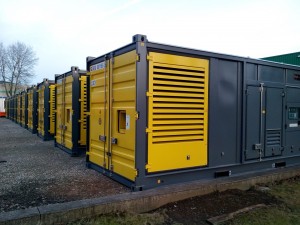 Russian tractors export from Russia by ro-ro maffitrailer
Export to Asia in the insulated dry sea container. Cheap variant and safe cargo.
Grader shipment by rail road. Mounting on the platform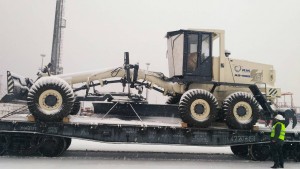 Land-crusers export from Russia to Africa in sea containers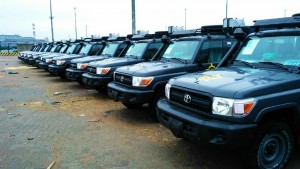 Export Russian trucks and special vehicles -vessel general cargo
Ural Trucks export from Russia another vessel.
Oversized Energy generator modules- export.
Russian Ural trucks export on the vessel.
Export of police boats in open-top containers.
Cadillac export in the sea container.
Russian Fire auto export .
Unloading of oversized equipment.
Cruise Yacht transportation by FlatRack from USA to Russia on the Flat Rack.
Engine rotor shipment from Russia to the USA for repairing .
Oversized delivery by an Airplane from St-Petersburg Russia to Novosibirsk.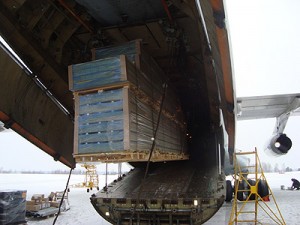 Shipment of Russian URAL trucks with with special equipment to Cuba by direct vessel.
Meat reefer container sealing before it starts moving from St-Petersburg port to Moscow to avoid theft.
Oil-processing tanks shipment from Antwerp to St-Petersburg.
Oil- processing tanks delivery from Germany to Russia on the vessel sea-river.