Maritime and multimodal traffic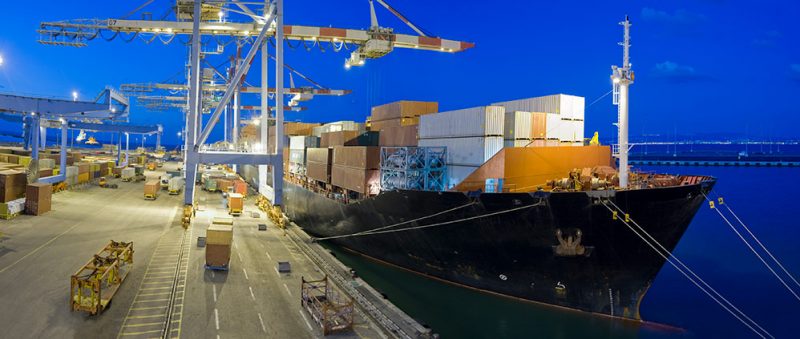 Sekom Logistics offers "from door to door" maritime deliveries via the global network of our agents, warehouses and representations which are located in strategically important points in terms of import operations to Russia.
Since 2005 we have enough experience in such deliveries
Presently, our customers are offered various delivery routes through the following ports:
– Russia: St. Petersburg, Novorossiysk, Vladivostok
– Finland: Helsinki, Kotka, Hamina, Hanko
– The Baltics: Tallinn, Riga, Klaipeda
Multimodal Russia deliveries by Sekom Logistics
Thanks to our partner companies in Europe and Scandinavia, Asia, North and South America, and Australia the customers of Sekom Logistics are free to send and receive Multimodal Russia deliveriesall over the globe within the shortest terms and at minimal rates.
Here You can read more about our work from our clients.
Owing to the company's agents, we are carrying out package of services in a country of origin of the cargo, such as: preparation of the commercial and transport documentation, export customs processing, consolidation, delivery to the port, surveyor warehousing services.
The container deliveries from Southeast Asia to Russia are appropriated as a single line of the company's activity which is of high priority for us. Rates for container transportations from the People's Republic of China and India to St. Petersburg and Moscow we offer are one of the most competitive in Russia.
Our clients are always kept informed on the status of their cargo, its movement and arrival dates during Multimodal Russia deliveries .
Due to high qualification of our forwarders and extensive experience and knowledge of procedures accepted at St. Petersburg port, our containers are processed as soon as possible.
We do not engage third companies to provide services at the port and prefer to perform all forwarding arrangements ourselves which enables full control over the processes and liability for the results.
When offering our customers maritime delivery services, our managers will provide expert advises on customs clearance and the list of certificates required. We shall calculate "door to door" rates for the most appropriate routes and offer a number of options with the price/delivery time ratio in mind. We are not frightened of complex routes in Multimodal Russia deliveries  – this is what we do.
In case the cargo require additional processing, we may arrange the delivery through of our warehouses in the Baltics or in Finland wher the cargo will be surveyed, weighted and photographed. The professional safe custody of the cargo is available at the warehouses upon request, as well as the documents' re-legalization.
To the alcoholic products' importers, we will be pleased to offer favourable rates for container deliveries if the wine is being imported from the US, RSA or Australia. We will also arrange for the internal port forwarding, cargo screening and the delivery to your warehouse within the scope of bonded transit procedure.
In case the wine is subject to excise labeling, we will collect and deliver such consignment to one of our partner companies' warehouses in Belgium or Baltic countries for further professional labeling, marking check and photography of the cargo.