Labeling of alcoholic beverages with Russian excise banderols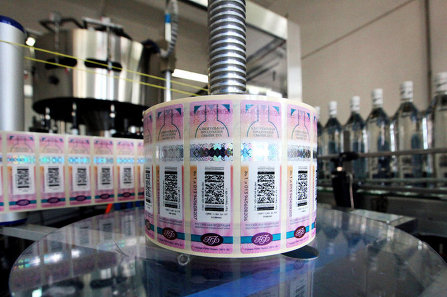 The sticking and transloading of wines and spirits is carried out on a modern warehouse complex with the floor space of 16000 square meters and equipped with multilevel address storage system which allows setting the temperature at +15°Ñ which is optimal for the Wine.
The facility is well equipped for the storage of affordable table wines along with exclusive beverages and strong alcoholic products.
In addition to banderols' labeling we provide collection and consolidation of alcoholic beverages, its storage.
For importers of alcoholic beverages we implement complex rates based on "all inclusive" principle. What differs us from other providers of services related to alcoholic beverages transportation is that our rates are fixed at the stage of order confirmation and are not subject to changes afterwards. Therefore, already at this point, the importer's manager is aware of the exact product cost.
We have developed clear interaction procedure with the company-importer which includes coordination of delivery terms and action steps from both sides. Both parties are aware of their responsibilities, terms and the list of required documents.
From the other hand, the company-exporter receives clear instructions from Belgium regarding filling of AAD documents, at the stage of accommodation of unloading procedure.